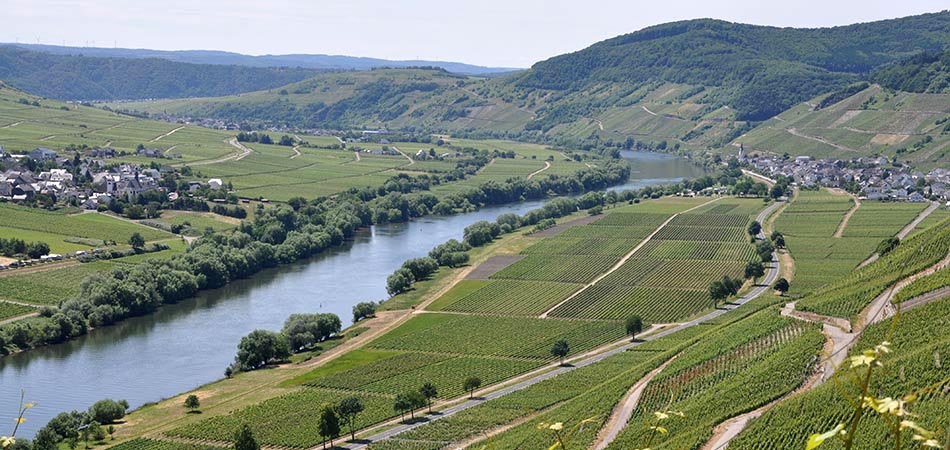 Experience history in the Moselle valley
Vines whereever you look and a beautiful river that meanders from village to village: The Moselle valley provides a breathtaking scenery. And Brauneberg is the perfect starting point for exploring. Wether you choose to hike through the vineyards on the Moselsteig or bike on the Mosel-Radweg right next to the river.
But there is even more to see. For example the fairytale city of Bernkastel-Kues only eight kilometers downstream from Brauneberg. The marketplace with its beautiful timber-frame houses and small alleys takes you back to the Middle Ages. Especially the narrow Spitzhäuschen (pointed house) from 1416 is an eyecatcher. Above all sit the ruins of the Castle Landshut, a former summer residence of the Archbishops of Trier – and only one of many castles that can be found along the river: from the Imperial Castle in Cochem to the Eltz Castle with its eight towers that reach heights up to 35 meters.
Older, steeper, sensational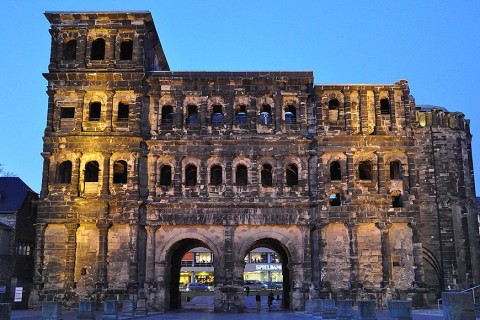 About 50 kilometers upstream from Brauneberg lies one of the oldest cities of Germany. Trier's history dates back more than 2000 years – and is visible at almost every corner. Don't miss the Porta Nigra, the best-preserved Roman city gate in the federal republic, the ruins of three Roman baths or the sensational Cathedral, the oldest episcopal church of Germany. These monuments are even Unesco World Heritage cultural sites.
Another superlative can be found between the villages of Bremm and Ediger-Eller. With an 65-degree incline the wine area Bremmer Calmont is one of the steepest in Europe. If you don't mind heights and small trails you can climb the via ferrata that leads right through it. It's definitely worth the effort – especially because of the breathtaking scenery.