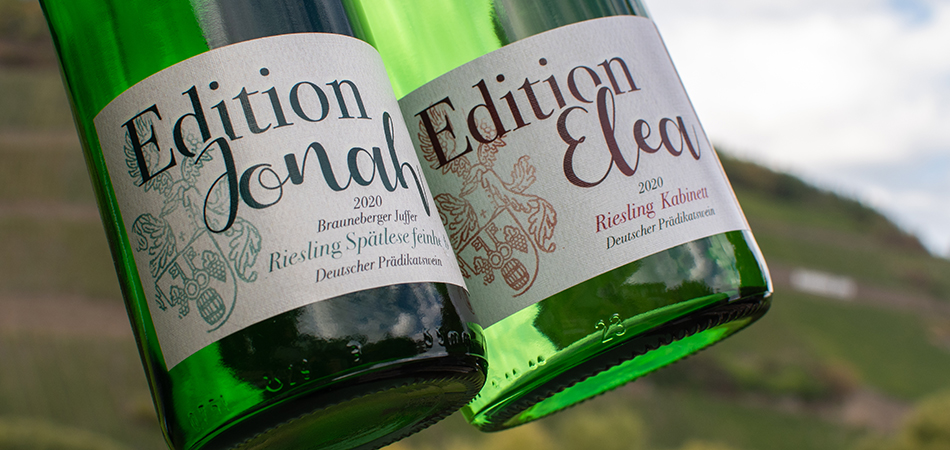 Our Riesling wines – fruity, harmonious, mild
The wine areas Brauneberger Juffer and Brauneberger Juffer-Sonnenuhr belong to the most famous in the Moselle valley. From these areas we produce dry and sweet Riesling white wines. As a family company the whole wine making process is in our hands – from grapevine pruning to the ripening of the grapes in oak barrels. This takes strength and endurance: In the steep slopes of the vineyards the grapes are picked by hand, afterwards they ripe in the wine cellar for a few month until the Riesling is bottled right at our winery. All this adds up to our unique white wines.
Our offer
We provide a fine selection of young and old white wines, take a look at our pricelist for an overview. Our 2020 Riesling has a mild, harmonious and fruity flavor. We also sell grape juice and full-bodied Riesling sparkling wine.
Would you like some wine?
To get a selection of our quality Riesling white wines or to arrange a tasting at our winery please contact us.